My buddy who's been talking about "getting a big ol chopper" since he was 12 finally got himself a harley 20 years later. It's his first bike, so we went for an easy ride a few weeks back.
When we were sitting outside after (socially distanced of course!) his neighbor joined our convo from the balcony. He asked if I liked Tracy rd. He wasn't a rider, but he had heard from a group of his coworkers I guess.
Anyhow, apparently a well known and loved road, Tracy is a tight twisty ride with potholes that want to throw you out of your seat.
It actually was a challenge to find it. Jon's neighbor did not give good directions, and with all the Tracy Rds in the region google was a challenge. Made worse since Tracy Rd is apparently just a small piece and not natable on google unless your have it on screen.
There it was though, off exit 30 on I87, County Hwy 6, a.k.a. Tracy Rd, so I plotted a course. Since this was all pavement, I did decide to drop into Thrall Dam again and do some hill climbing.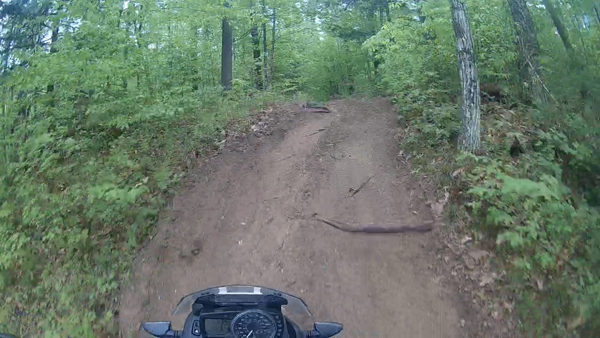 Thrall Dam is a neat all access trail that connects to longer run of powerline/logging roads. Easy to dip in right of route 9 south.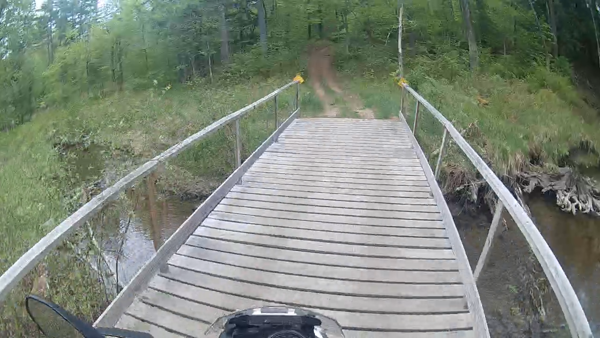 Tracy Road is basically 6 miles of (25)S signs and –> <— and is quite lovelym except for one thing, the HUGE POTHOLES everywhere. It wasn't so bad on most turns though, and good fun as long as you're paying attention.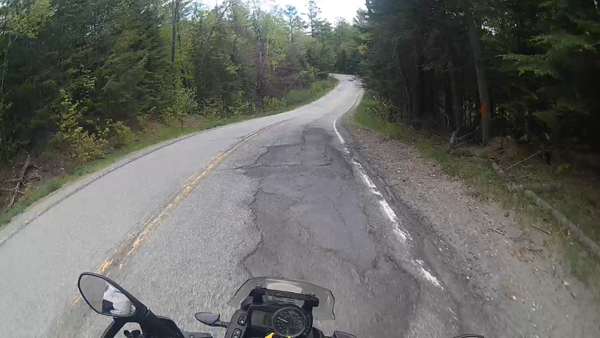 And the views were great, I rode it all the way through to Route 22, and took that north for gorgeous views of Lake Champlain and the Green Mountains.
There was also a great little swimming hold along the way the locals must love.